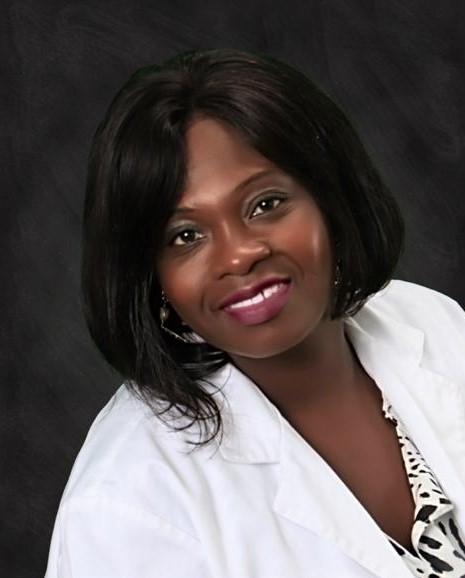 A Note from the Author
Exploring Navigating Long-Term Care: A Practical Approach for Nurses.
As the author, I am excited to share this comprehensive guide with you, dedicated to easing your work stress and enhancing your skills in the long-term care field.
In its 15 chapters, this book is your essential resource, covering everything from organizational structures to state and federal regulations. With a focus on critical thinking and resident care, you will gain invaluable strategies and insights, enabling you to navigate your role confidently.
What makes this book unique is its candid approach, empowering you to provide high-quality care that meets the standards set by CMS and your organization. Facility educators will find it particularly valuable, with engaging methods for orientations and staff training.
Join me on this transformative journey; together, we can revolutionize long-term care nursing. Let Navigating Long-Term Care be your guide to success, empowering you to deliver exceptional care and make a meaningful difference in the lives of residents and their families.
Best regards,
Sylvia
Sylvia Abbeyquaye, Ph.D., MPA, RN, is a dynamic and accomplished healthcare professional with over 20 years of experience in the industry. As the CEO and founder of NSDxpert Education and Consultancy LLC, she combines her expertise as a registered nurse, consultant, entrepreneur, and administrator to provide exceptional service.
Her career journey has taken her from being a Certified Nurse Assistant to a Director of Nursing, showcasing her versatility and commitment to the field. In addition, she serves as an Assistant Professor of Nursing at the Massachusetts College of Pharmacy and Health Sciences University and as an Adjunct Professor at the College of Our Lady of the Elms and Endicott College.
She holds a Bachelor of Science in Biochemistry from the University of Science and Technology in Kumasi, Ghana, and a Master's in Public Administration from Clark University in Worcester, Massachusetts. She also earned a Bachelor of Science in Nursing and a Ph.D. in Nursing from the University of Massachusetts, Amherst.
Her passion for healthcare extends to teaching, mentoring new nurses, and advocating for long-term care staff development and retention. Her creation of the NurseLTC app further demonstrates her dedication to the industry. With her vast experience and drive, Dr. Abbeyquaye is an asset to the healthcare community.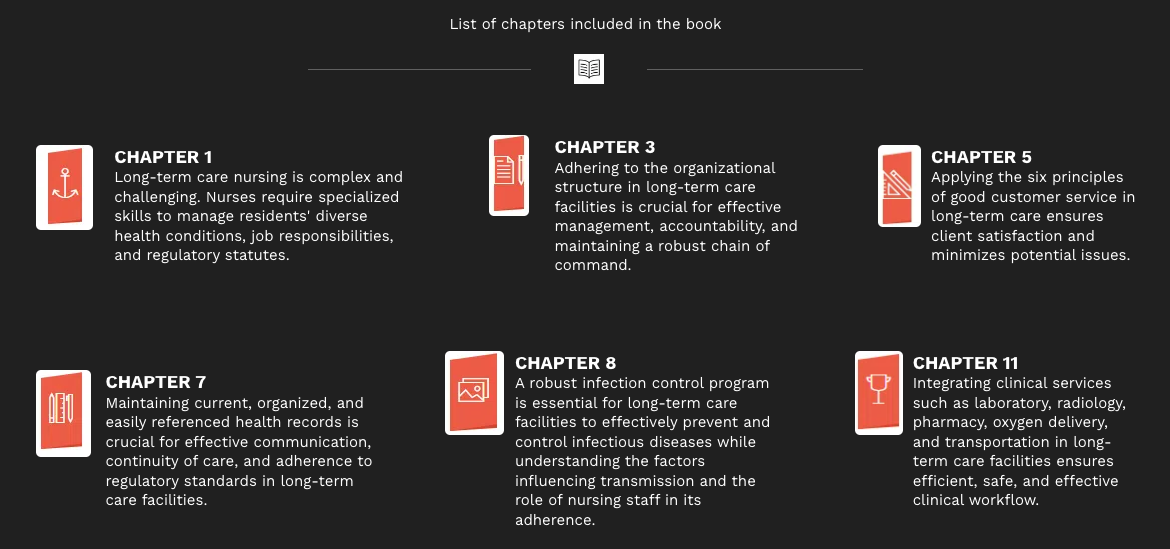 Enhance your practice, improve resident care, and empower yourself with comprehensive knowledge of organizational structures, regulations, and work processes. With new strategies, case studies, and post-chapter questions, this resource is perfect for facility educators and nurses. Take advantage of this essential tool to provide high-quality care that meets CMS standards. Buy now and elevate your long-term care nursing care
What Readers Say About This Book
"This book closes a training gap, and in implementing it, nursing facilities will be able to provide the necessary preparation for nurses to understand their roles, practice at the top of their skill set, and find fulfillment in their work. Nursing facilities won't need to piece together training – they can simply buy the book. What an enormous accomplishment and contribution."
"It's awesome reading and much needed. Where was it years ago when we could've benefited?" 
Stay in Touch with Our Updates
Frequently Asked Questions